left_me nu
content_
Distributions
With an instant distribution network, a wide network of storage locations and distribution channels, and in-depth knowledge of the Pakistan market, ITC is the ideal partner for clients looking to distribute goods for multiple locations, over a wide network and with sophisticated distribution needs.
Extra Security And Safety
ITCL offers you flexible and affordable secure transportation of superior quality with enhanced visibility and proactivity features..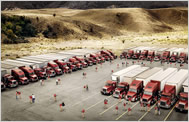 Indusrty level Solutions
ITCL focus on industry sectors means customers benefit from working with specialists - not just in logistics, but also in their particular marketplace. With our industry-leading sector solutions, we provide our customers with real competitive advantage.