left_me nu
content_
Warehousing
ITC's warehousing facilities consist of completely modern storage systems and material handling equipment. Our flexible warehousing space hiring options allow customer to reduce costs and achieve high levels of operational efficiency.
ITC's web-based distribution and warehouse management solutions, allow you to reduce costs, ensure accuracy, and manage your inventory efficiently… In Real Time!
Extra Security And Safety
ITCL offers you flexible and affordable secure transportation of superior quality with enhanced visibility and proactivity features..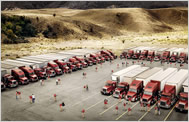 Indusrty level Solutions
ITCL focus on industry sectors means customers benefit from working with specialists - not just in logistics, but also in their particular marketplace. With our industry-leading sector solutions, we provide our customers with real competitive advantage.